As your organisation grows and your requirements change, you may want to modify your eRS Cloud subscription to increase / decrease resources, change billing term or add / remove a module. You can follow the instructions provided below to modify subscription from your end OR you can email us at support@enbraun.com to make changes on your behalf.
Note 1: Only users with access to the billing section can modify subscription. Normally account owners and administrators have access to the billing section but administrators can also give some non-admin users access to the billing section.
Note 2: To upgrade subscription from the billing section, you must have a credit/debit card added to your account and that card should be set as 'Default'. This can be done in the 'Payment Methods' tab of the billing section.

Steps to Modify Subscription
1. Navigate to the billing section from the drop down menu under your name on the top right of the screen.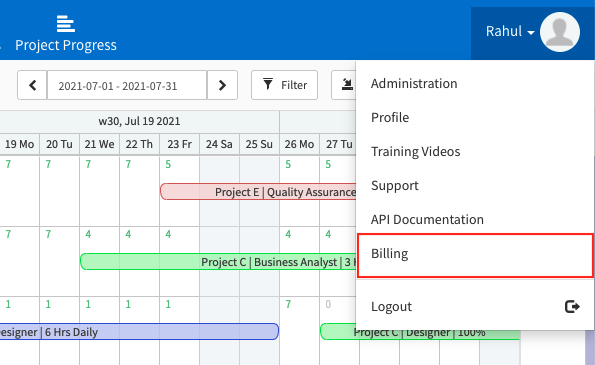 Note: only users with access to the billing section will be able to see this option.
2. Once in the billing section, make sure you are in the 'Details' tab. Then click on the 'Modify' button to open subscription settings in edit mode.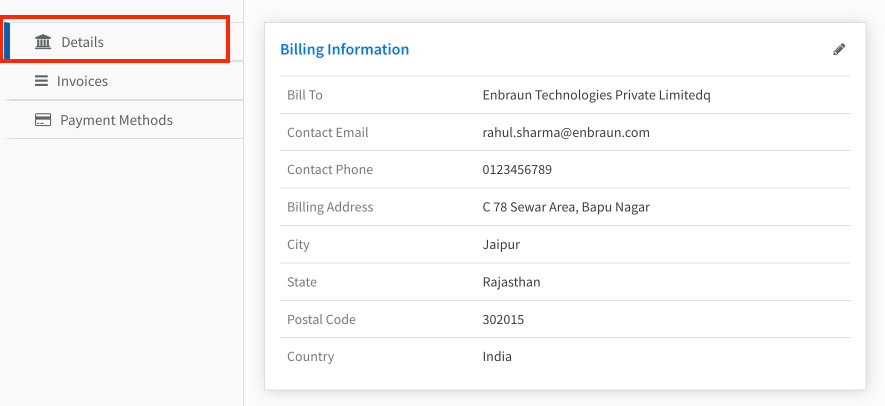 3. Modify the subscription as required. You can modify billing term, number of resources and can also add or remove modules.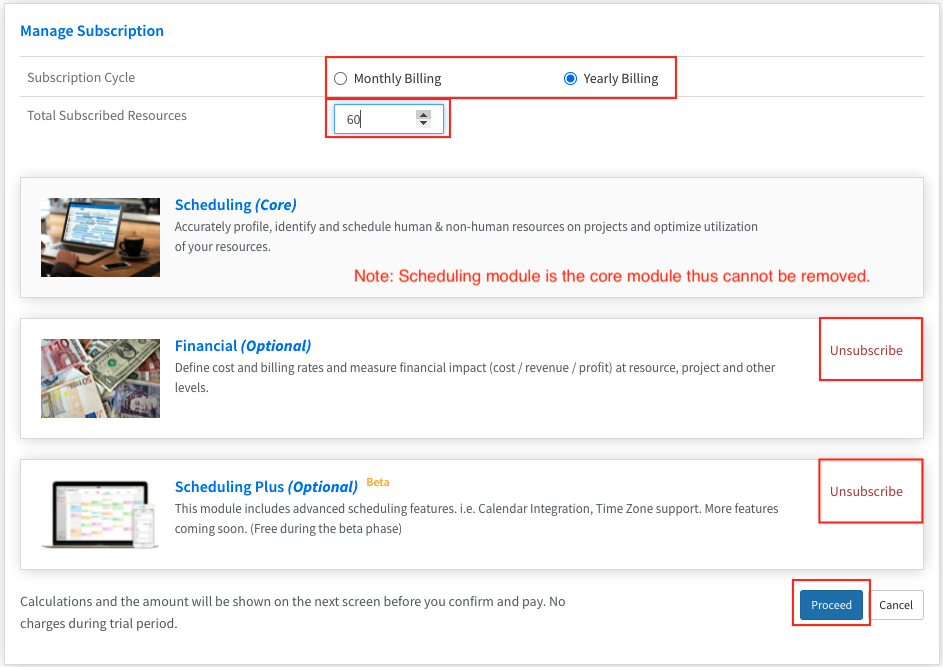 4. Once you click 'Proceed', the system will calculate the amount that needs to be charged on your default card (if you upgrade) or amount of credit that will be applied to your account (if you downgrade).
Note: the actual calculation will depend on the changes you have made.
5. Once you click 'Pay & Make Changes', your card will get charged (or you will receive credit) and the subscription screen will reflect the changes that have been applied.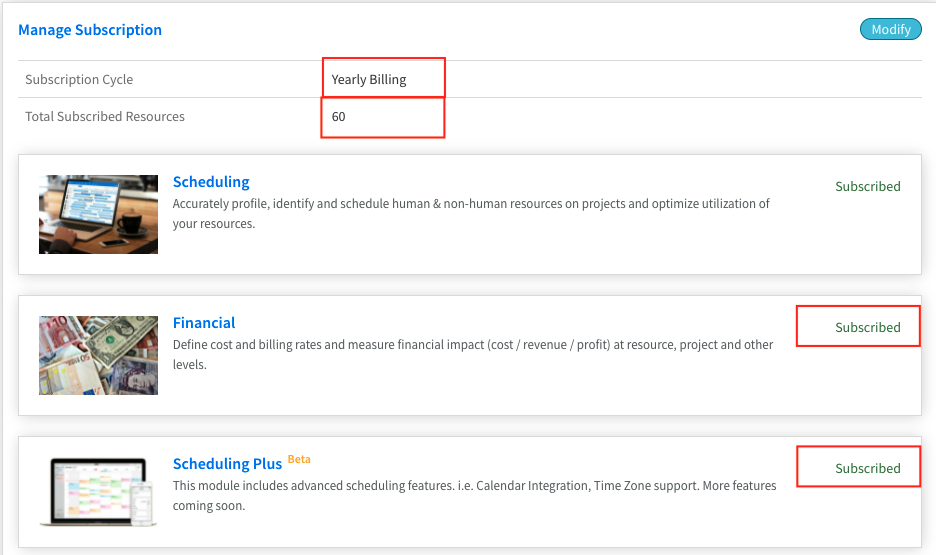 6. You can click the 'Invoices' tab to view the invoice that has been generated as a result o f modifying the subscription.